FAME AND FORTUNE
York Membery
Sunday November 27 2022, 12.01am GMT, The Sunday Times
The opera singer who became a TV presenter after winning a children's talent show in Australia has a £4,000 step machine and a thing for Jimmy Choo shoe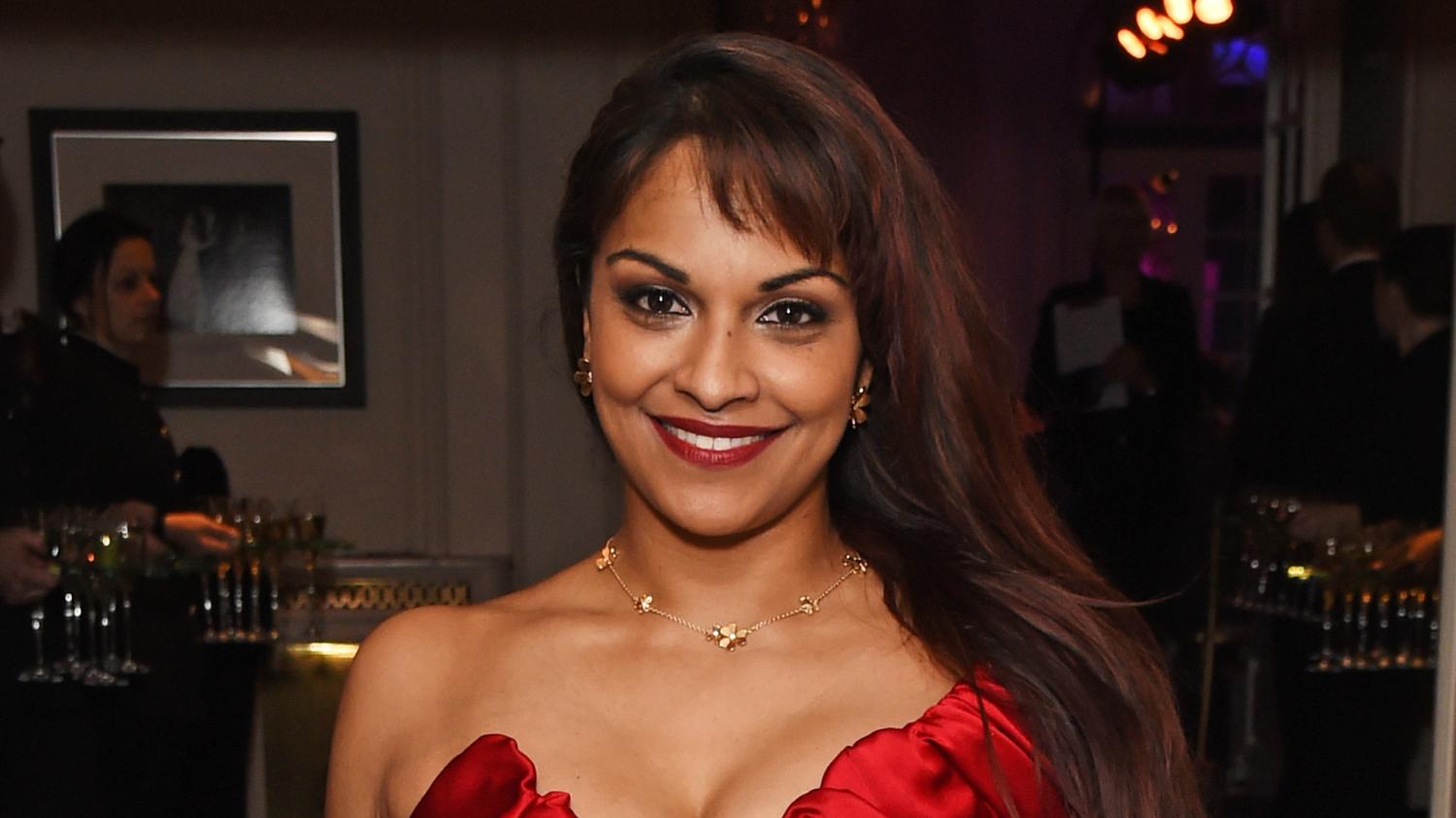 The Australian-American lyric soprano Danielle de Niese moved from her Melbourne home to the United States after winning a TV talent show. Her parents, who are of Sri Lankan heritage, moved with her and she went on to host the TV show LA Kids for which she won an Emmy. She made her professional operatic debut at 15. Now 43 and one of the world's leading opera singers, she has appeared at Covent Garden and is a regular at the Glyndebourne Festival.
She lives at Glyndebourne, in East Sussex, with her husband Gus Christie, who is the grandson of the festival's founders and the chairman of Glyndebourne Festival Opera, and their children Bacchus, seven, and Sheherezade, two.
She is now starring in the English National Opera's UK premiere of It's a Wonderful Life.
How much money is in your wallet?
I've carried less and less cash since the pandemic, and nowadays hardly use it at all because you can "tap" for everything. But I worry about how to give cash to those who need it, like buskers.
What credit cards do you use?
I use debit for everyday and credit for everything else. As a singer, I travel a lot but like to have some headroom [a credit card] for emergencies like my car breaking down.
Are you a saver or a spender?
I don't consider myself a lavish spender, but I don't hesitate to spend on the people I love. I have a weakness for fabulous dresses and shoes. They kind of go with the territory as an opera singer, but luckily I am often glammed out by the totally one-of-a-kind Dame Vivienne Westwood who dresses me for lots of events and concerts. My last big personal buy was a gigantic stepper machine which I bought for about £4,000 just before the first lockdown. It's definitely safer than breaking an ankle running on the South Downs with all those rabbit holes.
Do you own a property?
I co-owned a home with my parents in America for many years, a lovely five-bedroom property in upstate New Jersey which cost a seven-figure sum. Sadly, we sold it at a loss a year ago. Nowadays I live at Glyndebourne, which is like living in a public property — it's a grade II listed house that is part of the Opera House. In the summer it's home to an array of directors and conductors, so it becomes more like a boarding house. It's lots of fun and very busy.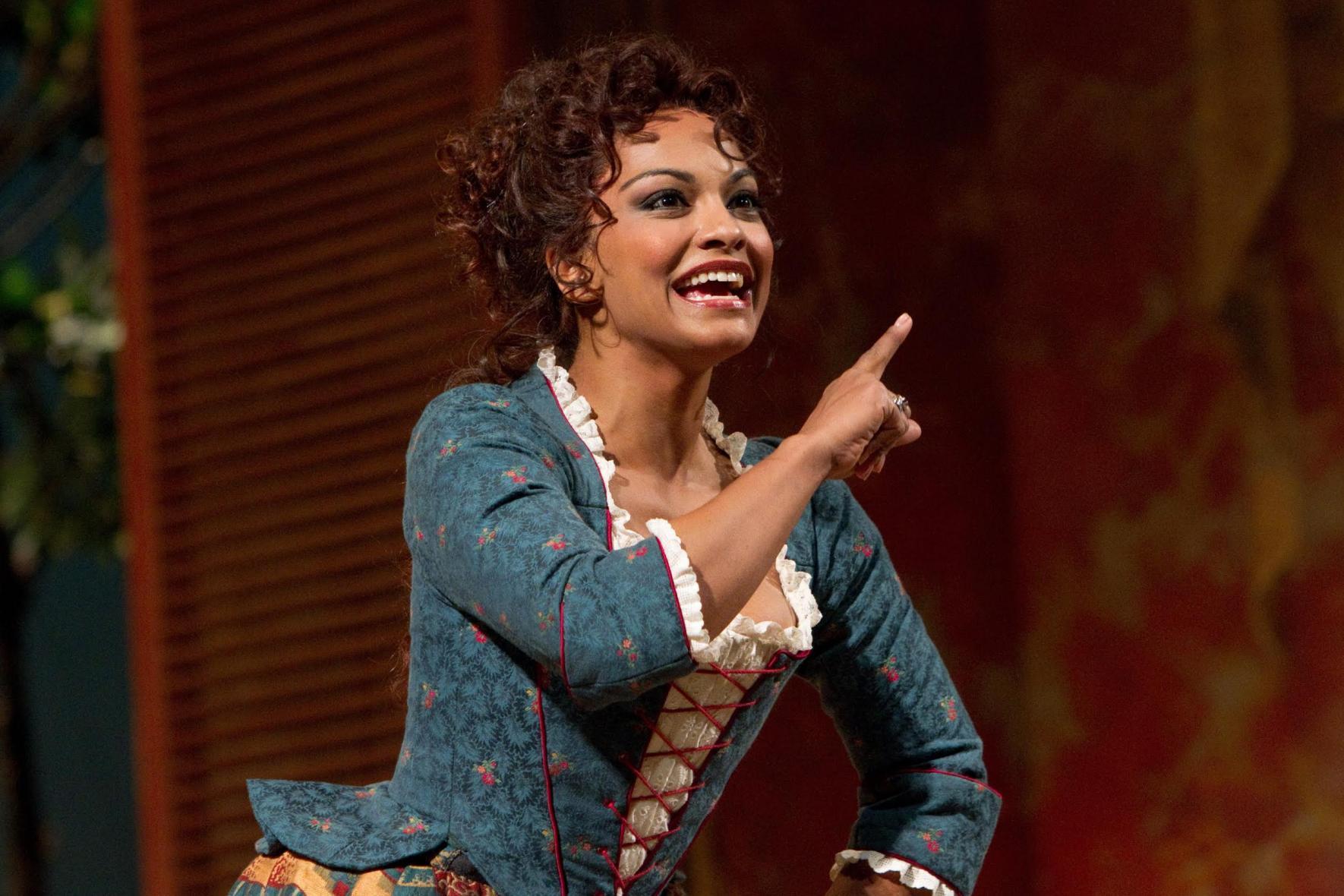 Are you better off than your parents?
I'm one of two children and my parents are of mixed Dutch-Scottish-Sri Lankan heritage. My dad worked in the travel industry and my early years were spent in a three-storey house in Melbourne.
I don't know how our financial status compares but I know my parents made a lot of sacrifices for me, giving up a good life in Australia to move to America to help me to advance my career. They made a massive emotional and financial decision to support my early career in every way — and that's something I will never forget. I wouldn't be where I am today without their support.
What was your first job?
Working as a TV reporter for LA Kids, which earned me an Emmy. I honestly can't remember how much I earned. The award kind of eclipsed the money.
How much did you earn last year?
A diva never tells! All I will say is that my earnings were very modest as a result of the performing arts being hit so hard by the coronavirus pandemic and restrictions. I'm thankful that we're all getting back to work now.
How did the pandemic affect you?
Thankfully Glyndebourne has a huge garden so my husband and I coped by working in the gardens. But I also did a lot of online performances during the lockdowns for digital fundraising galas around the world, and to raise money for those affected by Covid.
When did you first feel wealthy?
As a singer it's wise never to feel wealthy. It's a hugely precarious profession and you rely on your vocal fitness, very much like an athlete relies on their physical fitness.
Have you ever worried about making ends meet?
In my early days as a singer, I would only get paid after a performance, so the rehearsal period, which could be up to eight weeks, was a long, barren period where you eat, sleep, work, and wait for your first pay cheque. It was a waiting game but I never had to get by on banana sandwiches.
What has been your most lucrative work?
Signing a multi-album recording contract with Decca Records and Universal aged 26. That said, I became an opera singer because I live for music, not to reach the financial heights. No money in the world could make me abandon that love.
Do you invest in shares?
No.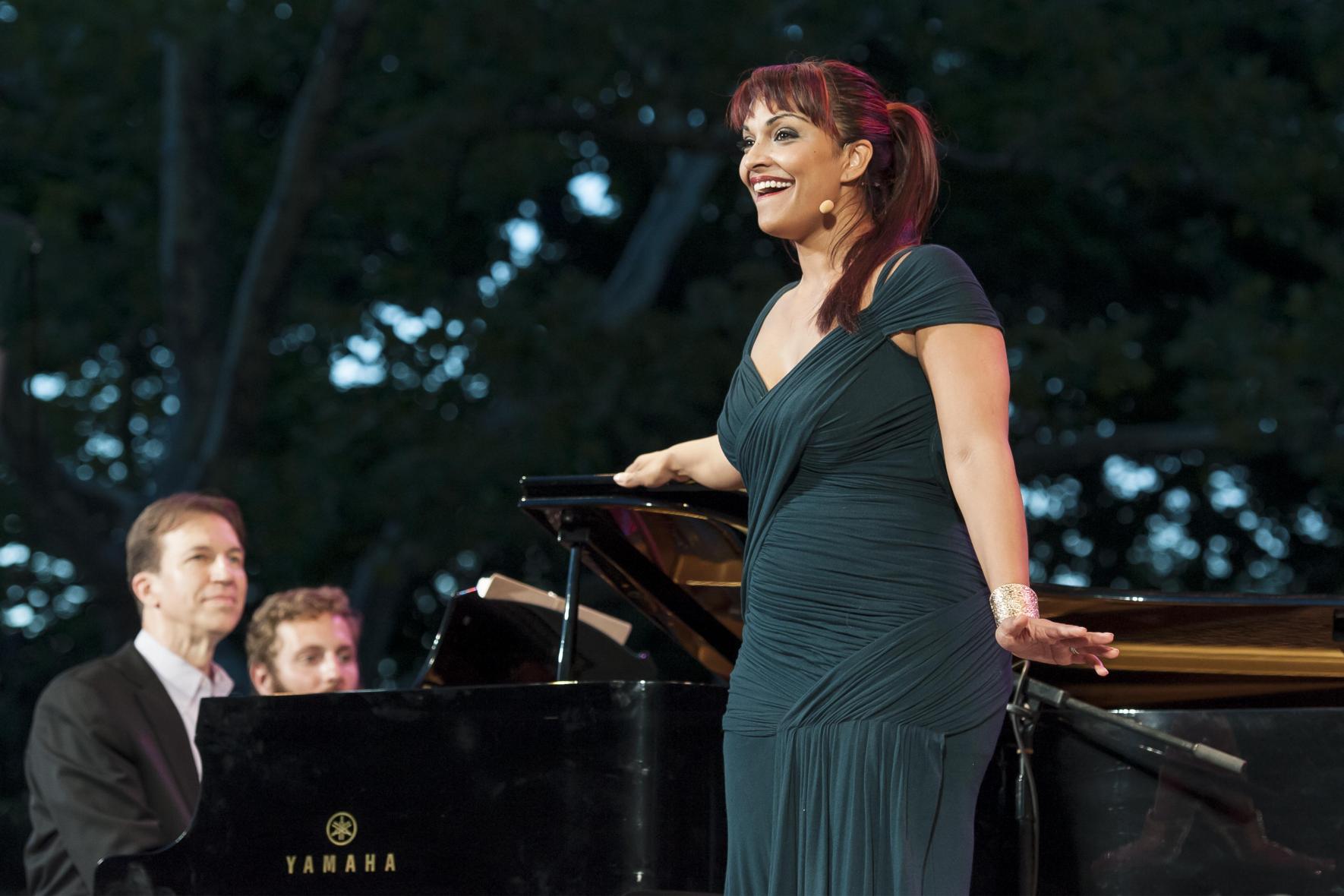 What's best for retirement — property or pension?
I'm not sure. It's hard to keep singing later in life. But I'm lucky to have a broad career which also takes in TV, film and presenting. Hopefully that will keep me busy. I think I may be one of those people who never wants to retire.
What was your best investment?
As a singer, you have to rely on teachers and coaches to keep you on track. Thankfully Dame Kiri Te Kanawa, my teacher and mentor, took me under her wing after seeing me perform, and she did it for love too. She also helped open the door to people like me of mixed background to pursue a career in opera.
What about your worst investment?
We take Halloween very seriously in our household and I dress up every year in something different. I'm not sure how good an investment some of those outfits have been over the years…
What's your money weakness?
I've always been a girlie girl who loved dressing up, so it's probably my Christian Louboutin and Jimmy Choo shoes, and my Gucci and Prada sunglasses which I always seem to scuff.
What was your most extravagant purchase?
When I was eight I was really into an iconic Australian doll, My Child, which looks like a real baby. I didn't have the money to buy any accessories myself but I somehow persuaded my parents to get me an amazing oak baby crib for my doll.
What's your financial priority for the years ahead?
I can never repay my parents' investment in terms of financial and emotional support, but I want to be there for them as they age and to make sure that they have all they need.
What would you do if you won the lottery?
My dream is to create a foundation to help children who grow up without access to quality cultural experiences. I would also buy a family home in California, and send my parents on all the remaining dream holidays that they haven't done yet.
What is the most important lesson you've learnt about money?
Money is nice to have, but as my 100-year-old grandmother, Noeline, and her daughter, my mother Beverly, say: "Family is more important, and health is wealth."
Danielle is in It's a Wonderful Life at the London Coliseum until Dec (eno.org)