God Only Knows – BBC Music
The Beach Boys' masterpiece God Only Knows remade with the help of a few friends to celebrate the launch of BBC Music. See who's who in the video: click here
TED Talks: A Flirtatious Aria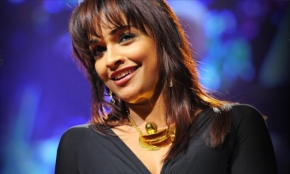 Can opera be ever-so-slightly sexy? The glorious soprano Danielle de Niese shows how, singing the flirty "Meine Lippen, sie küssen so heiss." Which, translated, means, as you might guess: "I kiss so hot."
Danielle De Niese Performs For The New York Times!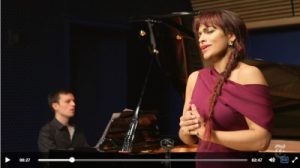 The lyric soprano Danielle de Niese sings the Bach-Gounod "Ave Maria," which she will perform on Christmas Eve at the midnight mass at St. Patrick's Cathedral.
Danielle At Glyndebourne Festival Opera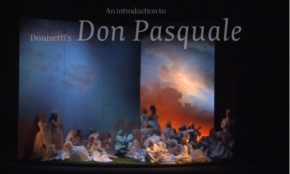 CGlyndebourne 2013. You get a real sense of the history of Glyndebourne's tradition of creativity. Some of operas greatest stars made their debuts at Glyndebourne and we are literally following in their footsteps.
NPR: LIVE At Le Poisson Rouge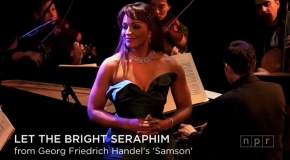 An evening at New York's (Le) Poisson Rouge with Danielle de Niese — the 33-year-old soprano star who calls herself a "diva for the digital age" — proved a blend of uptown music and downtown grit could be just right.
Australian Tour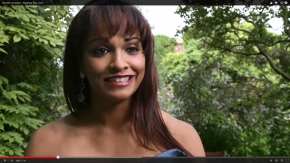 Danielle de Niese started chasing her dreams in her hometown Australia. She says, "Australia gave me wings and I have been flying around the world since…but I look forward to flying home."
"Rhymes And Reasons" – Danielle De Niese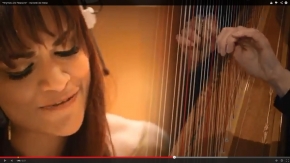 As featured on the show "Great Voices Sing John Denver", Danielle de Niese performs "Rhymes and Reasons". She strikes the her audience and brings out her emotions and conveys a deep message.
Studio Arts Break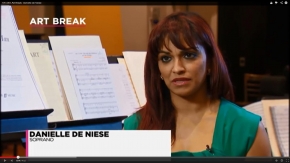 Australian-born soprano, Danielle de Niese, takes the opera stage in Australia with her beautiful voice. She returns home for her professional debut, premiering a piece with the Australian Chamber Orchestra (ACO).
Danielle Returns Home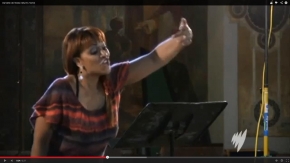 Danielle debuts as one of the most "in demand and popular opera stars" today. She performs with the ACO to celebrate the 100 year anniversary of Patrick White, Australia's recipient of the Nobel Price for Literature.
Margaret Throsby Interview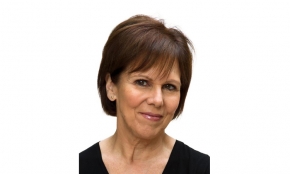 At age 19, Danielle has appeared in many big opera houses and worked with many great conductors. It seems as if the opera world is her oyster, and we have her here for an hour…let's listen.
Women Who Inspire – Better TV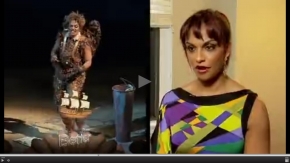 "Most of the young people say I am their hero…which is funny, cause I am like their age. It is so moving to hear that I have brought people to opera," says Danielle. "I am truly moved when I hear that".
Limelight Club In London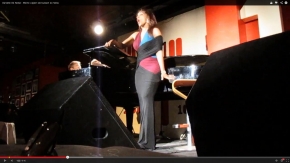 Danielle De Niese sings "Meine Lippen sie kussen so heiss" to the audience at the 100 Club, London. Her soulful and passionate voice moves the audience and creates a lively atmosphere.
Better TV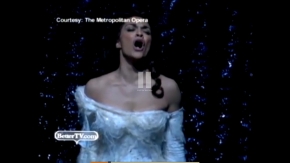 "Most kids want to be a doctor or a fireman, but I've always wanted to be the cool girl that sings opera," Danielle says. She became the youngest person in the American idol audience to wind in the show's history.
The Music Show Guest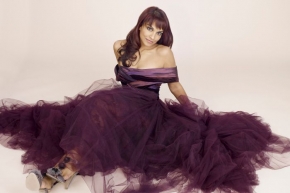 Australian-born soprano Danielle de Niese now calls the UK her home after growing up in the USA. She feels home on the opera stage and in the recording studio, where she can express herself.
Sri Lanka Concert Tour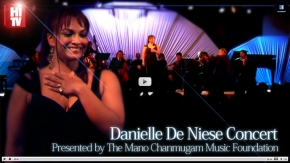 Danielle's held a concert at the Mano Chanmugan Music Foundation. "It was always my dream to bring Danielle to the concert and I never thought it would happen. Please enjoy the show!"
Beauty Of The Baroque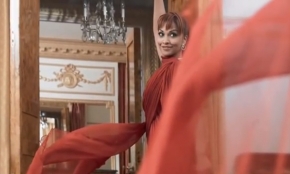 Soprano Danielle de Niese's third album embodies "Beauty of the Baroque", including Handel's "Ombra mai fu", Bach Cantatas, Monteverdi's "Pur ti miro" as well as solo songs by Purcell and Dowland.
A Conversation With Danielle De Niese
Adventures in Italian Opera with Fred Plotkin Casa Italiana Zerilli-Marimò New York University December 9, 2014
Diva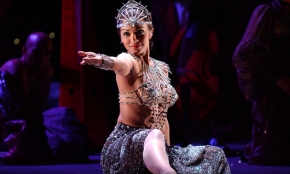 Danielle de Niese's 2010 album Diva features Exsultate, Jubilate by Karl Jenkins, Handel and Mozart arias, a stunning duet with Bryn Terfel and Lucretia and Pace Non Trovo both arrangements by Morgan Pochin.
The Mozart Album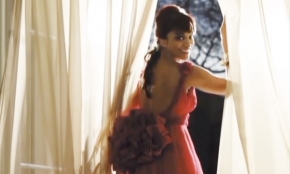 Danielle de Niese's 2009 "The Mozart Album" for Decca, with Sir Charles Mackerras and the Orchestra of the Age of Enlightenment, featuring a duet with Bryn Terfel on la ci darem la mano.
Handel Arias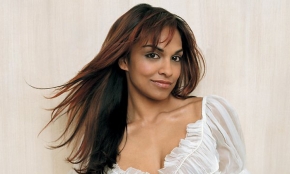 Soprano Danielle de Niese showcases her 2007 Decca debut album 'Handel Arias' in this exclusive video performance and interview. For this album, she was named New Artist of the Year at the ECHO Awards.