The Peruvian tenor and his co-star Ailyn Pérez get it right every time in this well-loved, if overbearing, staging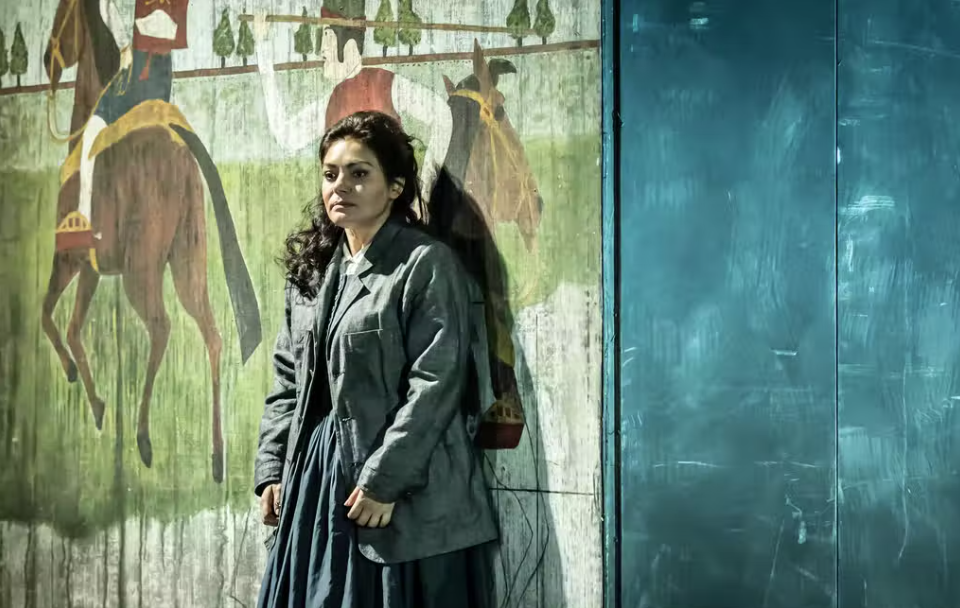 Just as the crowd thrills at a perfectly executed overhead kick in football, so audiences erupt when the Peruvian tenor Juan Diego Flórez delivers the fusillade of high C's that are the highlight of Donizetti's opera La fille du régiment. The difference is that overhead kicks rarely end up in the net; Flórez invariably scores.
He's been doing it for years but voices change over time and Flórez is now nearly 50. Still in his vocal prime, he has started to take on repertoire that calls for a darker, heavier voice, beginning with the role of Rodolfo, the tenor "hero" in Puccini's La Bohème. Now he's brought it to London for this revival of Richard Jones's 2017 production of the opera.
When the staging was last seen, in 2021, Covid restrictions reduced its size in every way. No such problem now, full hustle and bustle have been restored. In Stewart Laing's handsome, at times overbearing designs, the singers, facing out to the audience, often seem distanced from each other. We are in a version of 19th century Paris that Puccini might have recognised, yet Flórez wears a 20th century jacket. The freezing garret where four male students allegedly struggle to survive resembles a smart loft conversion, while the café they visit in Act Two is thoroughly swanky, all starched napery and wing collars.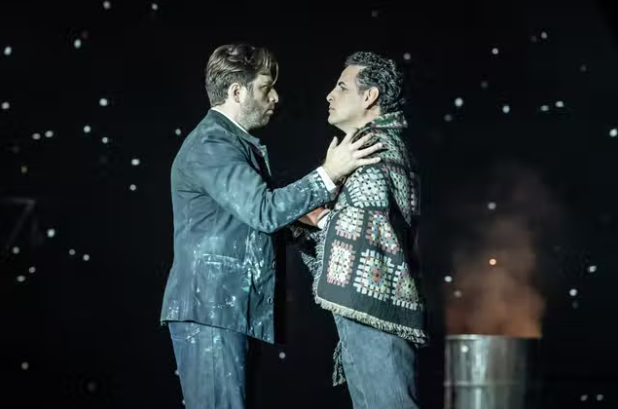 Yet the emotional impact survives, not least in the opening scene: barely has the curtain risen before Puccini hurls his tenor Rodolfo (Flórez) and his soprano Mimì (Ailyn Pérez) into their showpiece arias. It's either Puccini's dramatic coup or a misstep; on that matter my opinion is divided. Flórez acquits himself well, blending restraint and caressing warmth, even if he's not the most natural actor. Elsewhere, when he lets rip, his voice can take on a hard edge.
In Pérez's Mimì, he has the perfect foil. Her voice is clear and clean, full of feeling across its whole range. Well though the rest of the cast sings, they are outshone, apart, that is from Musetta, the stereotypical tart with a heart, played with a blend of cheerful panache and empathy by Danielle de Niese. She is that rare thing, an opera singer who acts with her face as well as her voice. It's her detailed characterisation that brings the final, anguished scene into focus so that it carries the full emotional weight: as Mimì dies, Flórez's final cry sounds racked with pain at what he's lost.
This performance was conducted by Kevin John Edusei, making an impressive Royal Opera debut. There are 16 further performances, shared between four casts and three conductors The rehearsal room is going to be pretty busy.