AUG 19, 2020
George Hall writes widely on opera and has contributed regularly to The Stage since 2000. He has also contributed to such publications as T …full bio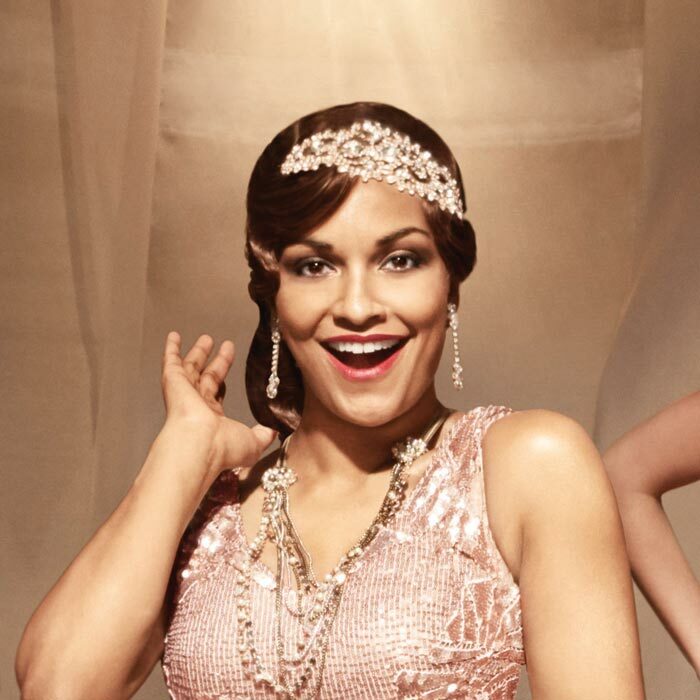 Soprano Danielle de Niese tells George Hall about balancing performances of Man of La Mancha on the West End and rehearsals for Cendrillon at Glyndebourne last summer, her sadness that the theatre next door is empty due to lockdown and singing Offenbach's Mesdames de La Halle as part of the festival's Covid-compliant open-air concerts.
When lockdown hit, acclaimed soprano Danielle de Niese was preparing to play the lead role of Blanche in Dialogues des Carmélites, the production due to open this year's Glyndebourne season.
Francis Poulenc's opera, which tells the story of a group of nuns guillotined during the French Revolution, was to be directed by the acclaimed Barrie Kosky. But eventually the entire season was cancelled.
Yet, Glyndebourne has managed to come up with a Covid-compliant alternative and De Niese is currently singing in an open-air production of an operetta by Jacques Offenbach.
Losing Carmélites, a return to La Scala and other scheduled performance dates has obviously been disappointing. "But as sad as those things were, you have to zoom out a little bit and see the bigger picture. People are dying. This is absolutely necessary precaution. Yet as lovely and surreal as it was for Glyndebourne to turn back into a family home with everyone gone, it was also weird. This theatre's built for people to be in it. It needs to be used."
At 41, the soprano is at the peak of a high-profile career in opera, musicals and television, which began when she was a child. Looking back, she believes she was destined to become a performer from an early age.
"Not long ago I saw a picture of myself – I think I might have been four – and I'm in some sort of crazy position and holding forth in the kitchen, and I look like I'm in my element. I remember asking my mum about that picture, and she said: 'You were always like that, holding forth in the kitchen, full of personality, full of beans.' So that's where it began."
De Niese was born in Melbourne to parents from Sri Lanka, with some Scottish ancestry on one side and Dutch on the other. When she was 10, her family moved to Los Angeles, but even before that she had demonstrated signs of the prodigious creativity that continued throughout her childhood and into her adulthood.
Child star
From the age of six, she had lessons in just about every performing discipline – singing, piano, music theory and a variety of dance genres from ballet to jazz, tap and modern. De Niese recalls taking a leading role in a musical called The Vengeance (based on Charles Dickens' A Tale of Two Cities) in Melbourne when she was just nine years old.
There's a video on YouTube of her winning, at the same age, the Young Talent Time competition on Australian television. Singing Tomorrow from Annie, she carried off the top prize: $5,000, plus a grand piano – which she still owns.
In Los Angeles she attracted the notice of a television producer who employed her as a regular guest host on LA Kids. She won an Emmy for her contribution at the age of 16 – an experience she describes as "completely surreal". The award-winning show focused on the tough subject of children living with AIDS, "and we took the children who were featured on the show up with us to get the Emmy, and that was just wonderful".
Doing this show allowed her to become comfortable in front of the camera, "which has been nothing but a great asset to me in this age we live in, because I think it's so important to be authentically oneself".
Her television work continues. She has become a regular presenter for the BBC Proms, as well as anchoring documentaries on classical music, including a groundbreaking programme on neglected women composers: a BBC Two classical music series is scheduled for next year.