Giulio Cesare in Egitto has always been Handel's most popular work since the premiere on the 20th of February 1724 at King's Theatre in London, when it was brought to success by Francesco Bernardi, the castrato otherwise known as Senesino, one of the most idolised singers of his time. The plot mixes historic events with tales of seduction, power struggles between a brother and his sister, desire for revenge and attempted murders and suicides. A twirl of feelings and passions worthy of a great novel, with a backing soundtrack rich with musical inventions of excellent quality and easy appeal for the listeners.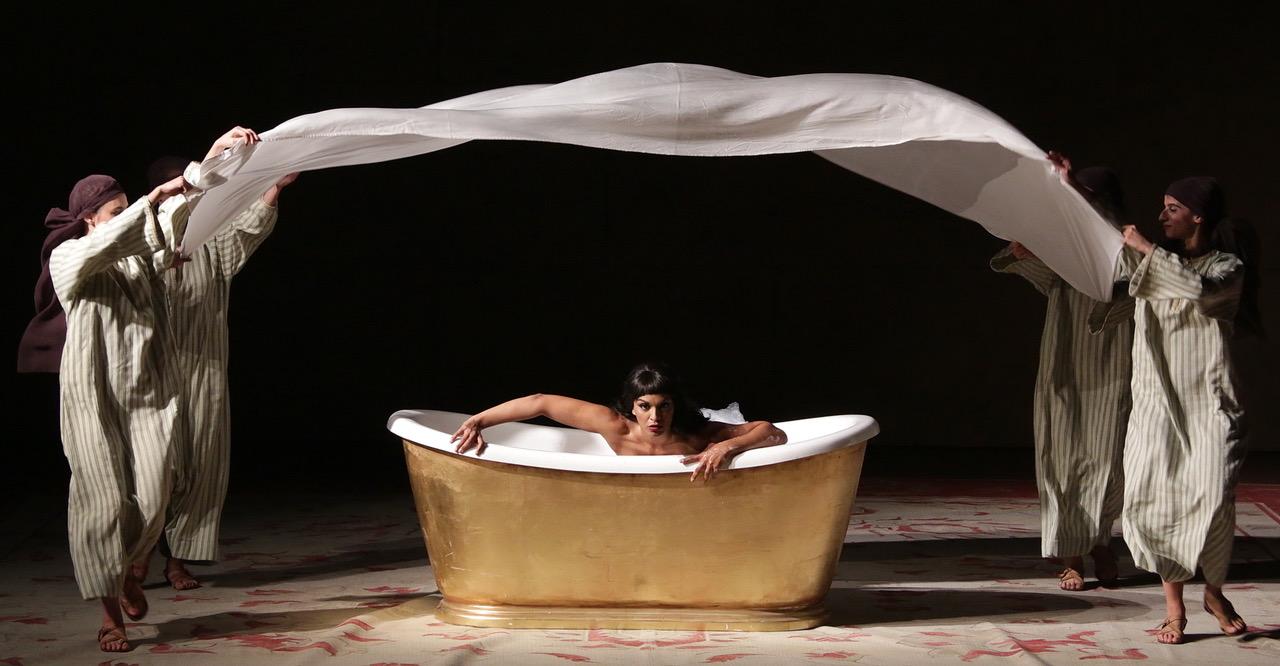 Cecilia Bartoli was initially meant to be in this production, but the failed confirmation of Alexander Pereira as the superintendent of the Milanese theatre prompted the Italian soprano to forfeit, and Danielle de Niese – the same operatic Cleopatra of the memorable David McVicar production that launched her in 2005 – was called to replace her. Fourteen years later her voice has acquired depth and sensuality, while her stage presence has remained exceptional, even if here she was not engaged in the Bollywood ballets seen in Glyndebourne. Vocally de Niese's low register was not the most effective, but the timbre was enchanting, the phrasing accurate and the coloraturas well performed. To all this, one must add her personal pleasantness and attractiveness. The singer, who was debuting at La Scala, with this performance gained a huge personal success.
A countertenor is now commonly cast in the title role. Here we had Bejun Mehta, an ideal interpreter of Baroque music, who had already been appreciated in Tamerlano in this same theatre two years ago. Mehta's vocal instrument is rather thin, but the singer cleverly compensated for this aspect projecting his voice easily over the orchestra. The nuances are his specialty, but even in the coloratura required by the role he managed to leave his mark: the often cut out aria "Qual torrente, che cade dal monte" was delivered with prodigious prowess.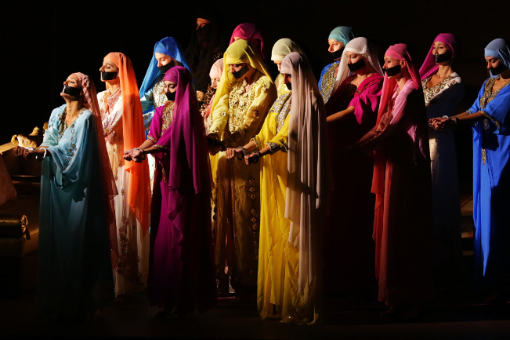 The second countertenor of the Roman group was Philippe Jaroussky, Sesto. With his bright colour he played very well the character of the son whose father is slaughtered. The French singer was more at ease in his arias – where he displayed a line of continuous and pure singing dotted by an unusual intensity of expression – than in the recitatives. Among the Egyptians we had two other countertenors: Christophe Dumaux is the Ptolemy par excellence of our day. His vocal acrobatics (once also physical) were flawless and his particular vocal timbre well portrayed the character of the cruel tyrant. Sara Mingardo confirmed her superior dramatic class as a pained but combative Cornelia who by singing gorgeous tragic numbers conveyed her pain to the whole theatre. Although deprived of two arias, Achilla managed to define his personality thanks to the presence of Christian Senn, while Luigi Schifano, the fourth countertenor, gave life to Nireno and Renato Dolcini (Curio) completed the excellent octet of performers on stage.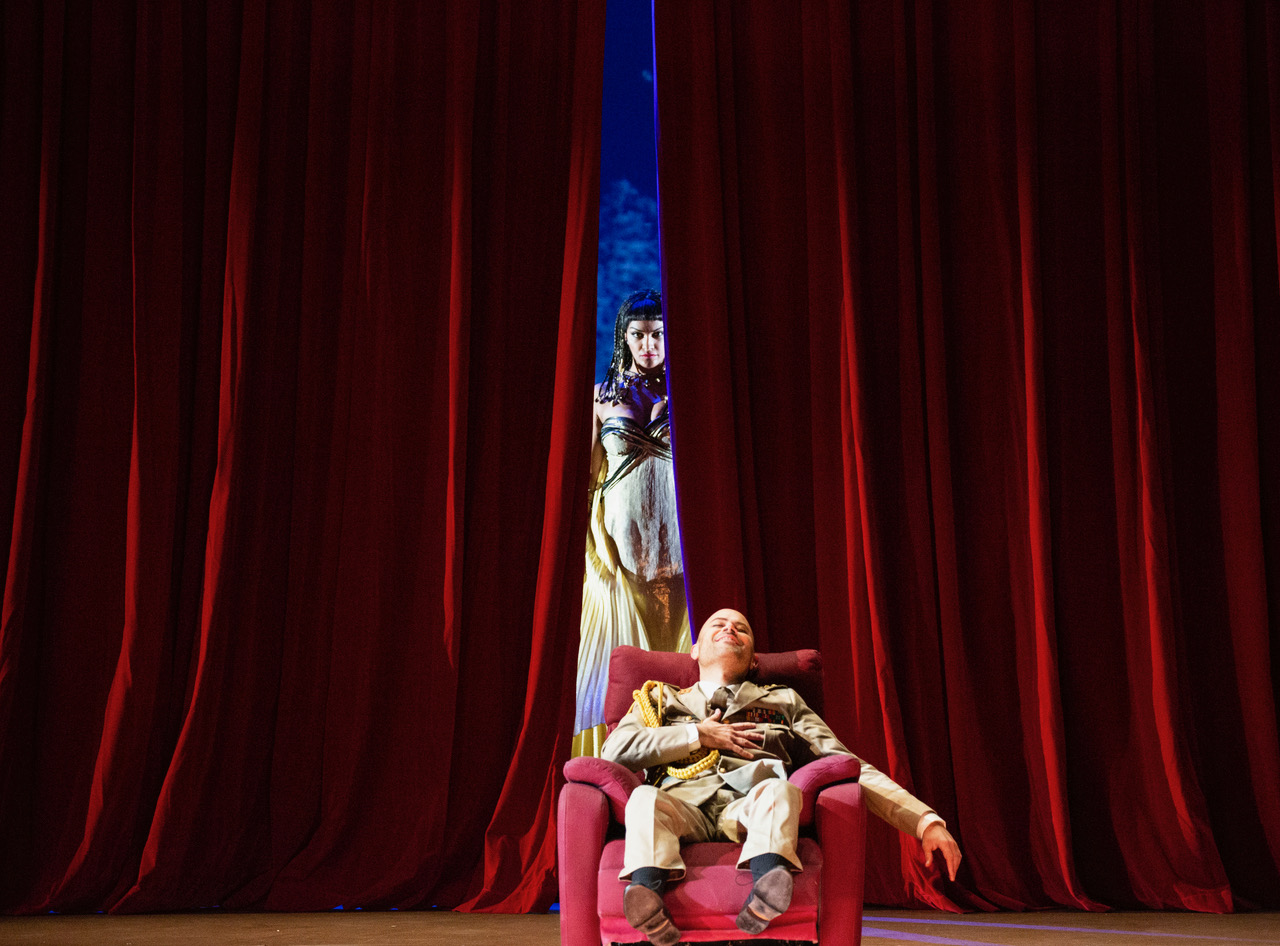 Giovanni Antonini started the overture at curtain closed (something more and more rare in contemporary stagings) and demonstrated his experience in this repertoire highlighting Handel's effortless thematic invention in combination with his rigorous counterpoint. Antonini had already conducted Giulio Cesare in Salzburg in 2012 and here in Milan he took up the opera again with some cuts: some recitatives and six of the 40 arias were omitted, while some arias were half-done. The balance between the voices on stage and the orchestra was well maintained even if at the expense of slightly paced times and colours not too bright.
Robert Carsen's staging follows the track of the provocative Peter Sellars of 1985, later recreated in their own way by Moshe Leiser and Patrice Caurier in 2012 in Salzburg. The setting is modern (camouflage, military uniforms, dishdashas) with blow-ups of desert dunes and Middle Eastern luxurious interiors. However a strong directorial idea is missing (Carsen's Rinaldo or Agrippina were much more captivating) and the production doesn't add much to our appreciation of Giulio Cesare. The director does not want to shock the public as for example in the presentation of Pompey's severed head. While elsewhere this is a splatter moment with a severed head rolling on the stage, here you don't even see it: you only imagine the head in the cardboard box stained with blood. Sesto at the beginning wears shorts, then a military uniform and finally he has some grey hair to show the precocious maturity as a result of his tragic story. Carsen's mise en scène did not stand out for originality, but for finesse and elegance.
Then there is Cleopatra's seduction scene: Cesare is on an armchair in front of a red curtain that opens on a screen with the images of the Hollywood Cleopatras of the past: Claudette Colbert in black and white, Vivien Leigh in technicolor, Liz Taylor in cinemascope. And finally Lidia/Cleopatra, first on celluloid and then in flesh and bone. These are the theatrical moments where Carsen shows his genius, and as such they were substantially appreciated by the audience.