July 31, 2023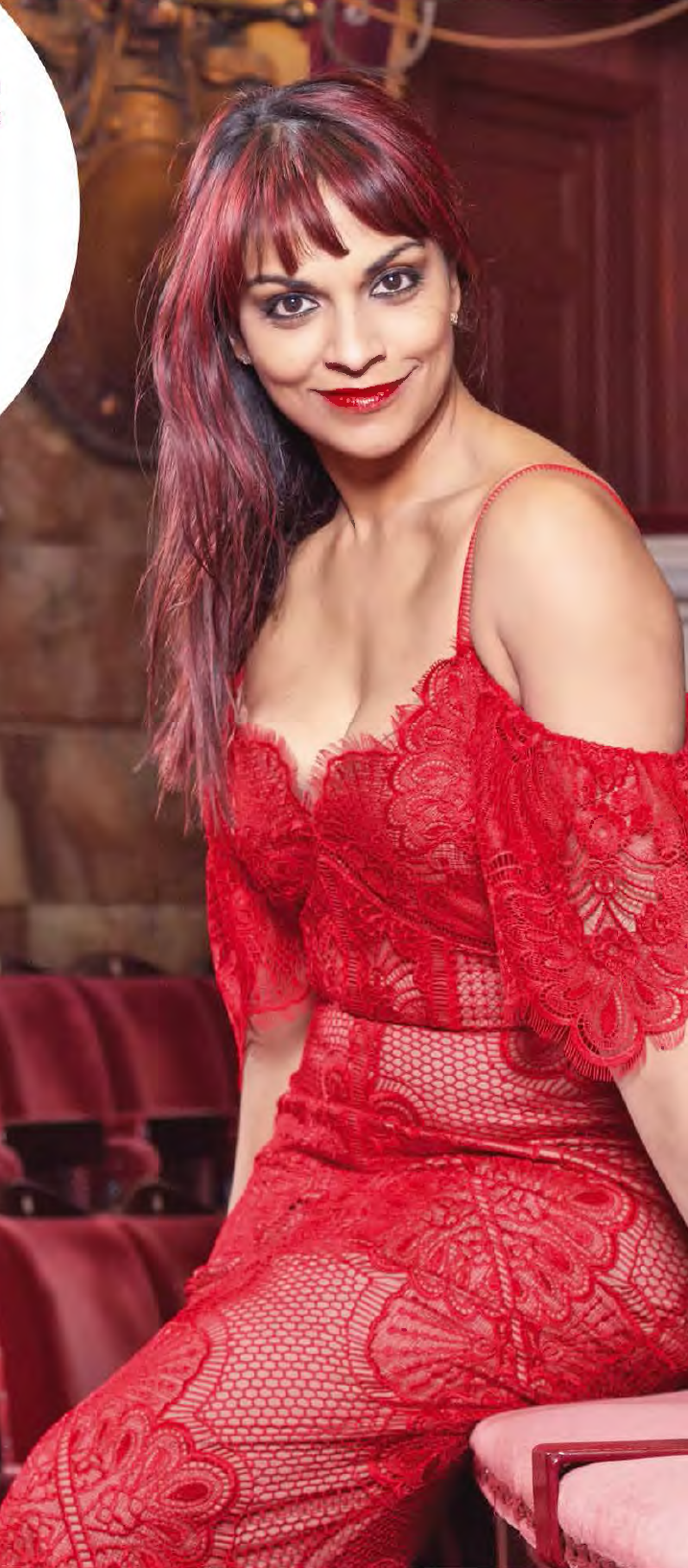 Known for her operatic talent, the soprano is hitting the West End in Aspects of Love — and no one is more surprised than she is.
She is one of the world's most popular opera singers, but Danielle de Niese still found it "quite unexpected" when she was offered a lead role in the West End revival of the hit musical Aspects of Love, especially after thinking she'd failed the audition. The internationally renowned soprano was juggling a typically busy schedule, rehearsing for a production with the English National Opera while also performing at the Royal Opera House, when she got the call from director Jonathan Kent to audition for him with a few songs from the show.
"Everything went wrong that day," she tells HELLO!. "I went to meet Jonathan, looked in my bag and my music wasn't there. It's very rare for me not to be prepared, but my time had become not my own. "They put their arms around me, wave me some fresh copies of the music and said: 'Come on, darling, it's fine,' but I felt flustered and panicked. I needed my music, with my notes in my handwriting. "I have to be honest, I left thinking: `Oh well, never mind,' and didn't think about it again. Then a month later, I got the offer and I was really surprised."
Danni, 44, plays Giulietta, a bohemian Italian artist and the love interest of George, played by Michael Ball, who is reprising the role 34 years after starring in the original West End production of the Andrew Lloyd Webber musical. "He's glorious to work with," she says. "He's a brilliant performer and we get on so well both on stage and off" Set in post-war France, the show, which is running at London's Lyric Theatre until 19 August, follows a sweeping love story across three generations. At the time that she accepted the part, Danni was also committed to perform at this summer's Glyndebourne, a clash made potentially more problematic given that her husband Gus Christie, with whom she has son Bacchus, eight, and two-year-old daughter Sheherazade, is the executive chairman of the East Sussex opera festival.
"It was a conundrum," she says. "Gus knows that I've had a background in multiple different genres and that I'm interested in doing different projects to Oex my muscles. "The 'A student in me wanted to do everything to make everybody happy. But when that became impossible, almost everybody agreed that I was in a unique position because there aren't that many opera singers – or any other – who appear in major West End shows." Aspects of Love isn't Danni's first musical -she starred with Kelsey Grammer in Man of La Mancha in 2019 at the London Coliseum, and on Broadway in Les Miserables when she was 18. "One of the first things Michael said to me when we began working together was: 'There's not a single trace of anything that would make me think you were an opera singer!"' she says. "Both classical and musical theatre styles are very natural to me, so I don't have to think too hard when it comes to how I do it"
SPREADING THE LOVE
While Danni doesn't sing with Michael in the show, they have recorded its signature song Love Changes Everything for charity. "It was a beautiful song to sing with Michael because it's his song," she says. The video also features violin from 16-year-old Ukrainian refugee Solomiia, who is now living in Poland supported by the International Rescue Committee, of which Danni is an ambassador. Meanwhile, at Glyndebourne, Bacchus is following in his mum's footsteps and will be making his debut at the festival this summer; playing a fairy in A Midsummer Night's Dream. Danni also has a mini-me in the form of Sheherazade. "A lot of people, when they meet her, go: 'Oh my God, she's just like you!" she says proudly.
Juggling West End commitments with family life has been a challenge, Danni says. But the singer plans to return to her role as first lady of Glyndebourne next summer.
"I'm definitely going to be back!" she promises.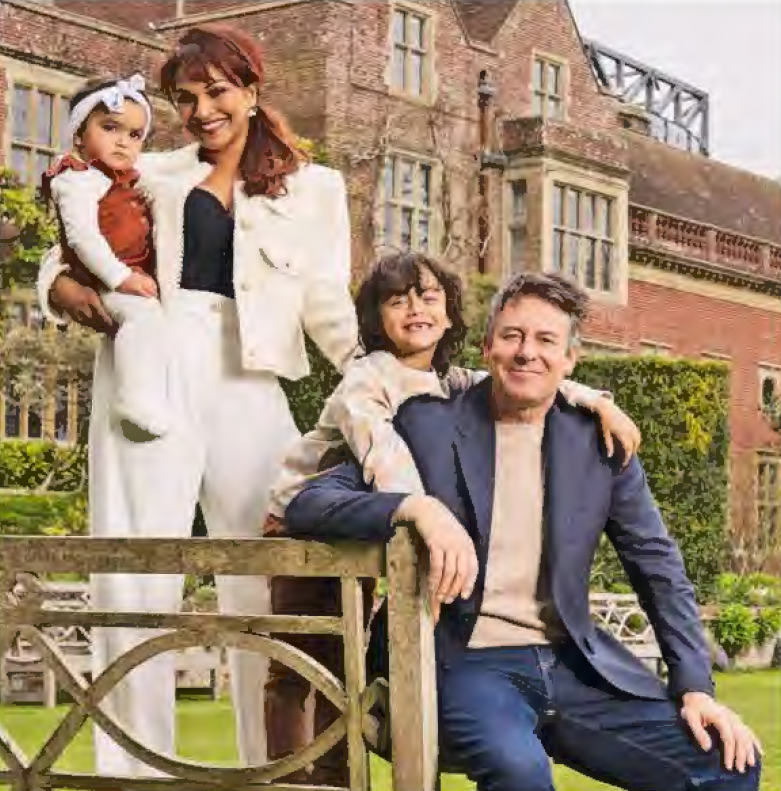 A family affair. Danielle with husband Gus Christie and their children Sheherazade, now two, and Bacchus, eight last month, at Glyndebourne, home to the annual opera festival, and (below for left) with her Aspects of Love co-star Michael Boll and the musical's creator Andrew Lloyd Webber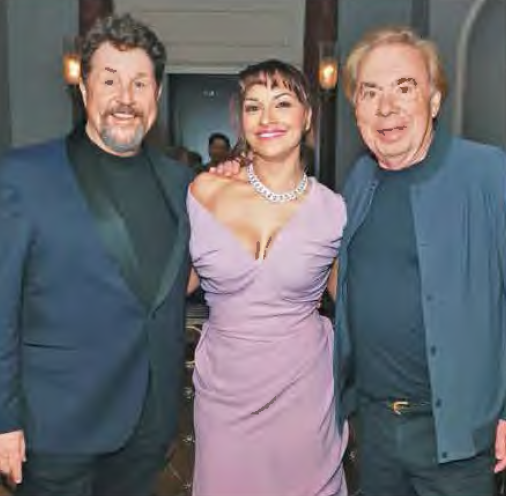 `One of the first things Michael said to me was: "There's not anything that would make me think you were an opera singer"'