Lynn René Bayley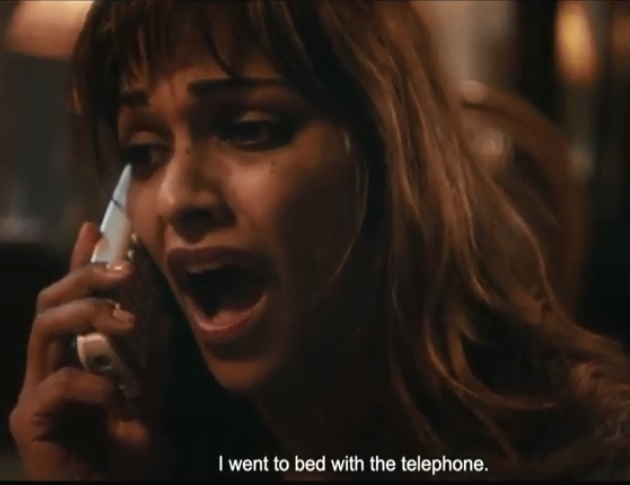 POULENC: La Voix Humaine / Danielle de Niese, sop; Royal Opera, Covent Garden Orch.; Antonio Pappano, cond; James Kent, stage director / available for free streaming on YouTube (film released April 15, 2022)
My readers know how seldom I review opera videos on this site, and when I do I often have to either close my eyes and just review the singing or hold my nose while trying to stomach the often gross and disgusting images that pass for "stage productions" nowadays, thus it was my unalloyed pleasure to discover this video and even more pleasurable to write about it.
Danielle de Niese's gold-plated voice has been familiar to audiences, particularly in Baroque and Mozart operas, for the past 22 years, but here she takes on an entirely new kind of role—and she is utterly brilliant in it. Filmed in April of this year, it is now on YouTube and I strongly urge you to watch and listen to it. Let me put this in capital letters and bold print so you don't miss my point: THIS IS THE SINGLE GREATEST OPERA VIDEO OF THE PAST 20 YEARS.
Peter Francis' production is filmed in close-up in a dark bedroom setting with minimal lighting. de Niese is not only very good in the role of the anonymous "Elle." She is riveting, at least as good (although in a different way) as Canadian soprano Barbara Hannigan, who has made this opera one of her specialties. I would urge de Niese to PLEASE continue performing it on stage.
The Australian-American soprano, now 43, is so drop-dead gorgeous that she looks no older than 30 in this film, which is of paramount importance. Whether you want to accept it or not, we live in a visual age, and image is important in the presentation of certain roles, this being one of them.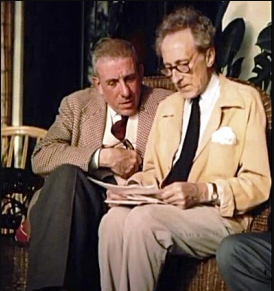 In addition to the camera work being in close-up most of the time, so too is the microphone placement. Of course, de Niese doesn't have the largest soprano voice in the world, but then again neither did Denise Duval, the creator of this role, and both had good enough projection to be heard in major opera houses, but the intimate miking gives the entire work a more visceral impact. You can feel each and every emotion that goes through Elle's mind as she is on the phone, whether with her lover or the two wrong numbers. I wondered, however, about the use of what appears to be one of those hand-held phone receivers which have the touch-tone buttons inside the handle. I would have thought a cell phone would be more appropriate nowadays. But this is a very tiny nit to pick in what is otherwise an excellent, first-rate performance.
In addition to my hoping that she performs La Voix Humaine more often, I would hope that this video opens a world of other excellent contemporary operas for her to sing. A talent like hers is rare nowadays, and now that I know she can really act, I hope she doesn't stop with this work but goes on to sing other works like it.