Nearly a century on, Jean Cocteau's monodrama remains pertinent, fresh and searingly raw. Danielle de Niese, just after Ruth Wilson's run at the Harold Pinter Theatre, is the latest female actor to give it a whirl.
By Annabel Sampson 14 April 2022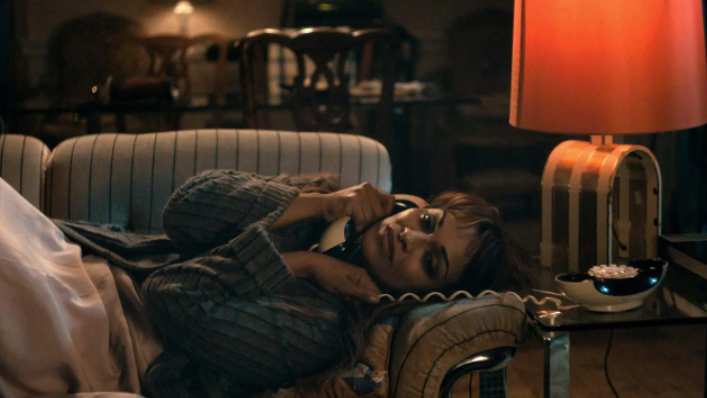 DANIELLE DE NIESE IN LA VOIX HUMAINE
The Human Voice or La Voix Humaine appears to be having something of a revival. Written nearly a hundred years ago, the female monodrama chronicles the harrowing, climactic end of a relationship played out over the phone. Think of it as a 'last call to your lover'. The female protagonist, she or elle (depending on which version you watch), has become something of a rite of passage for the greatest female actors. Danielle de Niese, the opera singer whose screen adaptation will air on 15 April, said: 'I think in the music world it's one of those holy grail roles.'
De Niese's adaptation comes just as Ruth Wilson's three-week run at the Harold Pinter theatre (directed by Belgian Ivo van Hove) comes to an end; and a year after Tilda Swinton and Pedro Almodovar – in his English language debut – came together to create their own characteristically zany, bold-hued version. Years before, in 2018, Rosamund Pike took on the role (directed by Patrick Kennedy), then, in 2014, it was Sophia Loren's turn (directed by Edoardo Ponti). And that's just a micro-history – the full list of portrayals runs on and on.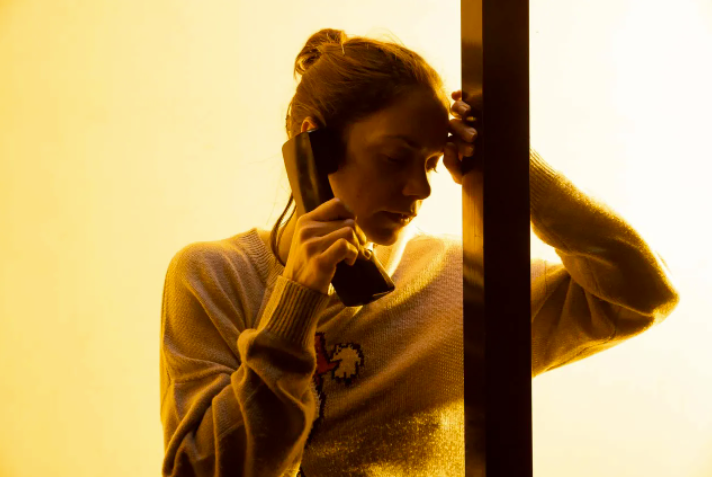 RUTH WILSON IN THE HUMAN VOICE AT THE HAROLD PINTER THEATRE
Jean Cocteau, the celebrated American polymath (writer of Les Enfants Terribles, Orpheus et al), supposedly created the part as a showcase for an actress's range after they complained that his plays didn't offer enough of a chance to display their fullest talent. This story charts a woman's emotional deterioration after being rejected by a lover who remains invisible and unheard to the audience. Its theme of isolation is pertinent given the lockdowns we've endured. Ivo van Hove's version is stark and minimalist; Almodovar's is spiky and subversive while director James Kent's – starring Danielle de Niese – is a showcase of stark emotion set to a musical score.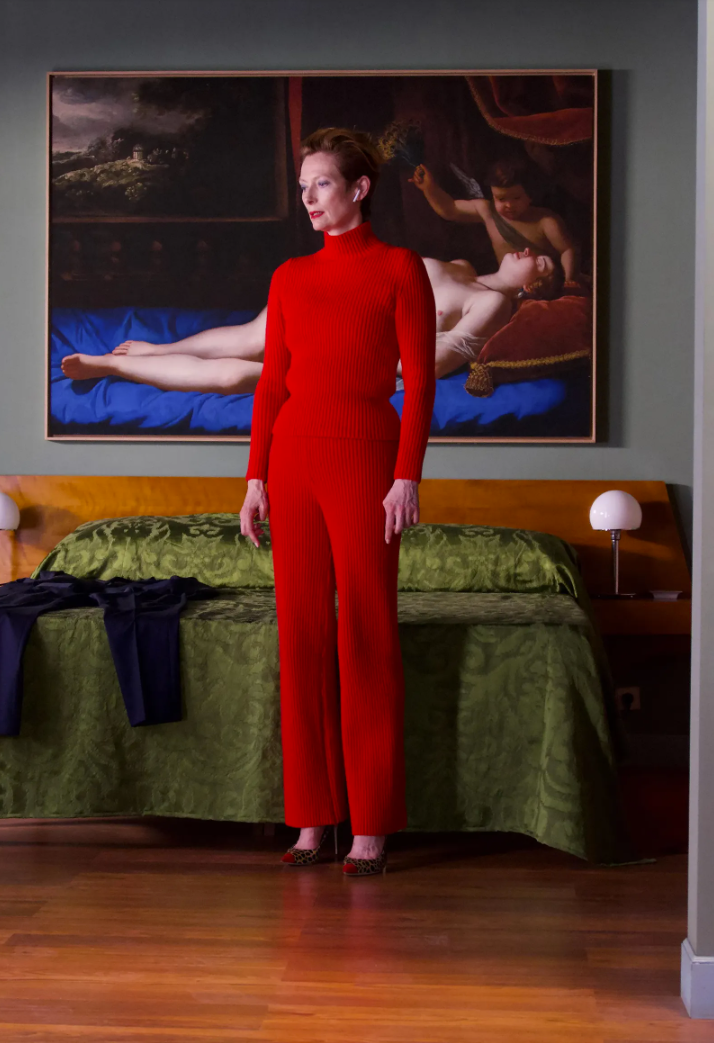 TILDA SWINTON IN PEDRO ALMODOVAR'S THE HUMAN VOICE WITH HER AIRPODS IN
It was de Niese's mother's idea to take on La Voix Humaine. 'Everybody was saying "it's a Danni role." It's a one woman performance so you don't need anyone else to do it,' the soprano who lives at Glyndebourne and is married to Gus Christie says.
It took two years to develop, during which de Niese managed to get the support of the BBC, the Royal Opera House's musical director Antonio Pappano and James Kent (Testament of Youth). 'It was a luxury team of creatives,' de Niese explains, 'every person on the team was like the only person on Earth who knew how to do that particular skill.' Of course, filming a dramatised opera during a pandemic with a remote, socially-distanced orchestra had its challenges. The music was pre-recorded then played in de Niese's ear as she was singing.
Cocteau and composer Francis Poulenc worked together to create the 40-minute, one-act opera in 1958. Pappano claims the play was written following 'a torturous break up' and Poulenc, too, had 'just come out of a relationship'. 'This gave them the fuel to create the story. It meant they were mature enough in life to write something so human,' Pappano explains.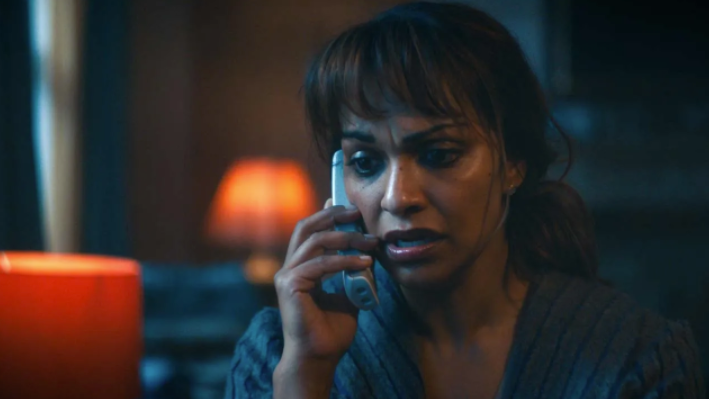 DANIELLE DE NIESE IN LA VOIX HUMAINE
'We shot for six days in December 2021 and I was singing for about 10 hours a day live on camera,' de Niese said. Normally she'd be singing from an hour to four hours a day. 'The one thing nobody actually knew was whether I would be able to sing for that long.'
Voice preservation was of paramount importance. '"No chatting after!" they kept saying to me,' Danni laughs. It proved difficult given she was staying with friends. 'They were like "try not to talk – we know you love chatting but try really hard to save your voice".' Thankfully, de Niese maintained her voice with crisp aplomb. She delivers a spine-tingling performance that powerfully chronicles an emotional downturn. 'I just got into a really dark place. Like going down a big lift shaft and into the deepest vessels of my emotions,' she explained. Singing through a stream of tears, de Niese describes the end as practically 'funeral-like' in the way Elle knows she has to hang up the phone.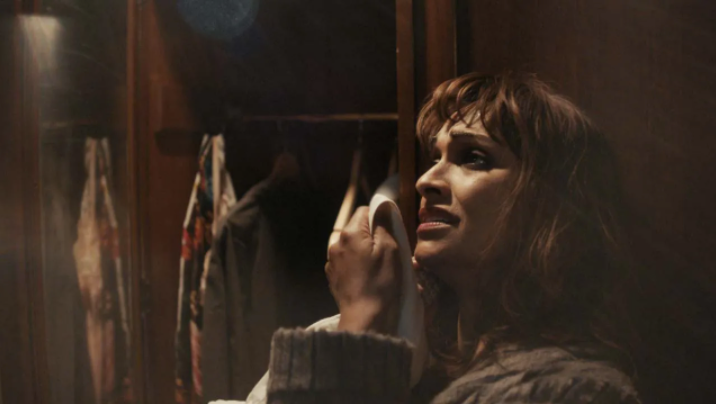 DANIELLE DE NIESE IN LA VOIX HUMAINE
De Niese – like Wilson with van Hove – wrote in the man's voice. To create a tangible idea of the person on the other end of the line. 'I needed to know exactly who he is. I wanted to write in his conflict,' she says. For de Niese it felt important to fight for Elle's sanity: 'I really wanted to create a plausible reality for Elle, where the relationship could have gone all the way.'
Indeed, the role of Elle is: 'a real role for a singer with great acting skills. A real theatrical tour de force,' de Niese assures. Be sure not to miss it this Friday.
Watch Danielle de Niese in La Voix Humaine on BBC Two at 10pm on Good Friday (15 April). It will be made available on BBC iPlayer afterwards.