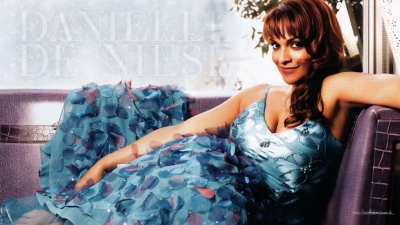 SIR BRYN TERFEL Reveals A-list duet partners for his new album 'Dreams and Songs'
DAME EMMA THOMPSON • ROB BRYDON
ALFIE BOE • KATHERINE JENKINS •JOSEPH CALLEJA • DANIELLE DE NIESE
Album release date: 14th September 2018
Sir Bryn Terfel has enlisted a host of impressive guest stars to duet with him on his new album 'Dreams and Songs' – including two stars of the big screen and television, his friends Dame Emma Thompson and Rob Brydon. Fellow singers Alfie Boe, Katherine Jenkins, Joseph Calleja and Danielle de Niese also appear on the recording, which is out on 14th September on Deutsche Grammophon.
Sir Bryn is joined by his former Sweeney Todd co-star, Oscar-winning actress Dame Emma Thompson for 'Do You Love Me' from Fiddler on the Roof – a song she describes as being "just so moving". Bryn says, "She came to the recording at Abbey Road the day after it was announced she was being made a Dame, so of course the champagne corks should have been popping but there was work to be done."
Comedian and fellow Welshman Rob Brydon joins Bryn on the duet 'The Golfer's Lament', a light-hearted tale of life on the fairway. The rousing romp captures their cheeky sense of humour and their shared love of the sport – as Bryn says, "I think it describes our love of golf to a tee." Rob adds, "It was an honour and a thrill to sing with Sir Bryn, and what better than a song celebrating my sporting shortcomings!"
Completing the remarkable line-up of singers is tenor Alfie Boe on 'Perhaps Love', soprano Danielle de Niese on 'Amazing Grace', tenor Joseph Calleja on 'Granada', and soprano Katherine Jenkins on 'Tell My Father' from The Civil War. There is also a world premiere recording of 'The Shepherd Poet Of Passchendaele', written especially for Bryn by Penclawdd-born Sir Karl Jenkins, the most performed living composer. The song is inspired by the story of Welsh poet Hedd Wyn, who died on the first day of the Battle of Passchendaele (the Third Battle of Ypres), with poignant lyrics written by Sir Karl's wife – Lady Jenkins, Carol Barratt.
Acclaimed worldwide for tackling the biggest opera roles, Sir Bryn's new album – his first in five years – shows his lighter side with a collection of his most loved songs, recorded in brand new orchestral versions. He says, "This is some of my favourite concert repertoire. Songs and duets, some humorous encores that I just adore to sing. And how lucky I am to share the album with some incredible artists, and to record at the amazing, iconic Abbey Road."
Alongside the release of 'Dreams and Songs', Sir Bryn Terfel continues to give major performances around the world. Following his title role in Falstaff at London's Royal Opera House, he has opened the National Eisteddfod of Wales with a newly-commissioned piece about renowned bass Paul Robeson, and he will be reprising his title role as Sweeney Todd at Zürich Opera in December. He will also sing with the Royal Philharmonic Orchestra at the Royal Festival Hall on 5th October for a special concert which includes music by Verdi, Wagner, Mozart and more.