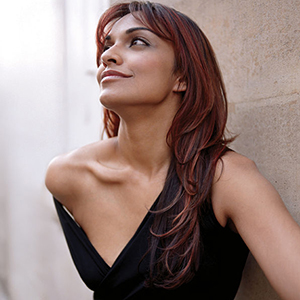 "Music is as integral to me as my own DNA. It is the choices we make as musicians that allow us to shape and create a very personal interpretation of the music on the page. An artists interpretation is his fingerprint.
To me, performing means communicating to the audience not only through the voice but through the natural human canvas, the face, to convey the emotions evoked by the music and text.
When you share your interpretation of music you are baring your soul to the audience, transporting them to a different place and time. You give people a part of yourself and you need to be willing to take this risk to be truly great."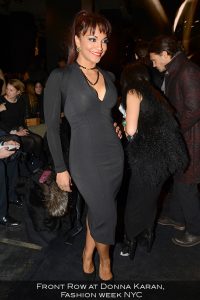 Opera Soprano Danielle de Niese is more than just the most magnetic presence in modern classical music, or the woman described by the New York Times magazine as "opera's coolest soprano." She's also the performer who's shredding the classical rulebook with her unique combination of artistic credibility and exotic 21st century allure.
Not many lyric opera sopranos who have thrilled audiences worldwide from the Metropolitan Opera to Covent Garden have also performed on stage with LL Cool J, or sung in a Ridley Scott movie. Nor have they won an Emmy Award as a TV host at 16. Danielle de Niese, born in Melbourne, Australia to Sri Lankan parents (her father with Dutch roots, her mother part-Scottish), has been on her unstoppable path since the age of eight. She's an irresistible fireball with her own beguiling way of approaching her art. There really isn't anyone quite like her.
"I went through this questionnaire with my team," confides Danielle, who now lives with her husband Gus Christie, chairman of the Glyndebourne Festival, in that Sussex town. "One of the questions was 'Who are the people in your business that you identify with, who are trying to do what you're trying to do?' I was looking up, down and sideways, 'Give me a second, let me think…' and in the end we all said 'You know what, no one.' And I thought 'Damn, that's kind of frightening, but awesome.'"
Danielle's opera singer career has included countless starring roles, in such productions as The Marriage of Figaro (in which she made her first appearance at the Met as Barbarina at a mere 19), Così fan tutte, Orpheus and Eurydice and Acis and Galatea, L'Elisir d'amore, Don Pasquale. Danielle has performed with the New York Philharmonic, the Cleveland Orchestra, San Francisco Symphony, the Academy of St. Martin in the Fields and many others, on the world-famous opera stages of Paris, Naples, Madrid, Zurich, Berlin, San Francisco, Chicago, Tokyo, Sydney, the Royal Opera House Covent Garden and far beyond.
She's been a recording star since she made her studio debut with Decca/Universal Records releasing Handel Arias in 2007, most recently her fourth studio album Beauty of the Baroque. As 2013 came to an end, she was captivating a select Mayfair audience with a recital at the Arts Club's classical festival before starring as Poppea in Handel's Agrippina at the Gran Teatre del Liceu in Barcelona. That reunited her with producer David McVicar, in whose award-winnng production of Handel's Giulio Cesare she catapulted to world fame at Glyndebourne in 2005.
Those are some of the specifics, but they only begin to tell Danielle's story. With her effervescent attitude and highly developed self-awareness, she is the opera star to delight the devoted aficionado, and to lure the first-time visitor.
"I have so many friends outside the opera world, who are accomplished in other things," she says, "so in that sense, I'm quite used to people coming to things that I do and saying 'Oh my god, I had no idea classical music was like this. What I would love to see is classical music holding its own in the variety of music cultures that we're all a part of now."
"Thirty years ago you would say 'What kind of music do you like?' but nobody asks that question anymore, because everybody's listening to everything. I just want classical music to be a strong part of that, I dont want it to be closed off behind a glass door."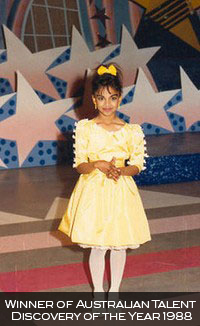 Part of her role in that aspiration is to break down the blockades of misconception to the classical and operatic arena, and she's doing pretty well at that too.
"I'm the first to say that you can go to a classical concert or an opera and just as with theater, film, art, or new media, if it's not done well, you're not going to get people buying tickets to come again," says de Niese.
"But when it's done in the best way, and communicated without any of those barriers that people put up, which are quite invisible now, it can be an ethereal life-enhancing experience. And those blocks people put up, they're just mental barriers, old stereotypes. I was told by someone the other day 'I don't know about the opera, I can't understand the language.' I said 'Yeah, but that's why they've had subtitles for 40 years.' People still don't know that.
Such positivity goes all the way back to Danielle's early upbringing in Melbourne, where she grew up excelling in both classical, musical theater and pop disciplines, and with some real media flair for good measure.
"I don't think I was ever a shrinking violet," she smiles. "My mum sang to me when I was a baby and she said I used to be able to sing back to her exactly what she'd sung with perfect intonation."
"I auditioned for Les Misérables when it came to Australia and got down to the final two for Little Cosette. I was seven, so I was a tiny little tyke, I think the other girl might have been nine or ten. We were interviewed on the television news, they said 'What do you want to be when you grow up?' and I kind of looked wistfully to the sky and said [she adopts her original Aussie accent] 'Mmm…probably famous!' It's really funny when you think about it now."
Funny, but prescient. Young Danielle started her classical training while still in Australia, at the same time starring in TV commercials and winning the "equivalent of Australia's Got Talent," as she describes it, at just eight, singing a medley of songs by Whitney Houston.
"I was exposed to so many different kinds of music, folk, classical, pop," she says. "I grew up idolising Whitney and then Kiri Te Kanawa."
"I started singing and dancing, I went to a famous talent school in Australia and already loved that performance aspect of it. I was tugging at my parents all the time, 'It's Saturday, it's time to go to ballet, tap, jazz, drama and a singing lesson' — all in one morning."
When she was ten, and the family moved to Los Angeles, de Niese continued her classical training at the city's distinguished Colburn School of Performing Arts. Before long, she was a TV star too, landing a Disney commercial and appearing on the series LA Kids — firstly as an "LA Kid of the Week," no less, and then as a presenter of the show. The camera loved her, and it was outstanding experience for the operatic achievements that would soon follow.
That extraordinary inventory of performing achievements that we merely dipped into earlier on has been recognised with such accolades as a New Artist of the Year title the ECHO Awards in 2008, the Orphée D'Or by the French Académie Du Disque Lyrique the same year, and a 2009 Classical Brit Award nomination as Female Artist of the Year.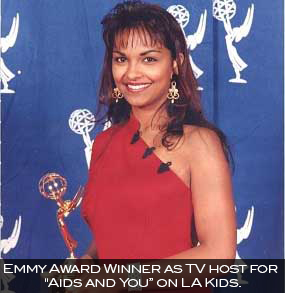 De Niese was the voice of Ridley Scott's Hannibal movie in 2001, recording with the celebrated Hans Zimmer as she performed on screen as Beatrice in a scene from Dante's La Vita Nuova. More recently, she appeared in ITV's Popstar to Operastar duetting with pop star Mika and was the subject of her own BBC4 documentary, Diva Diaries, which tracked her sensational debut as Susanna in Mozart's The Marriage of Figaro at the Metropolitan in New York. 2012 brought that eye-popping hip-hopera teaming with LL Cool J during a CBS TV presentation at Carnegie Hall. The audience of CBS stars and supposedly jaded advertising executives offered her a standing ovation.
So it will continue. 2014 already holds the prospect of the title role in La Calisto in Munich, The Rake's Progress in Turin, and in the Metropolitan Opera's production of Così fan tutte which will screen in HD to over 1600 cinemas in 54 countries across the globe on April 26. A new recording project beckons, her door very much ajar to all possibilities, including collaborations with pop figureheads. All this, and more, is possible in the can-do world of opera soprano Danielle de Niese.
"My mum always said to me, and still says to this day, 'Dare to dream,'" she confides. "Whenever those surveys ask what your motto is, that's what I say, because it does encapsulate who I am. I have big dreams to fulfill and I'm not afraid of them."